Events 2023
Events 2022
Events 2021
storage2day
10/27, 11/30, 12/07

It was a pleasure to inform you about our solutions at storage2day! The virtual conference took place again in fall in its tried-and-tested format, on three days, each with a thematic focus:
October 27th: Storage Strategy Day
November 30th: Backup & Storage Security Day
December 07th: Storage Technology Day
You could watch our presentation on November 30th, as part of the Backup & Storage Security Day. Visit the storage2day website for further information on the program.
Data Storage Conference
10/07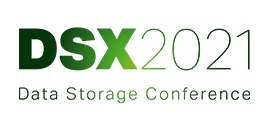 Together with our partner Cloudian, we welcomed you to the Virtual Data Storage Conference on October 7th. Our presentation "With belt and braces: Combining object storage and tape" took place at 11:50.
Information about the conference is available here.
Active Archive Leads the Way in a Mid-Pandemic World
05/13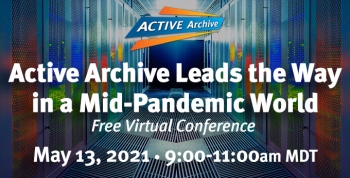 The Active Archive Alliance's virtual conference was dedicated to the concept of the active archive. Alliance members - including PoINT - explained its key benefits and provided information on designing and implementing an active archive for your company or institution.
You can find more information about the conference and recordings here on the Active Archive Alliance website.
storage2day
03/10, 04/20, 05/12
The virtual format of storage2day proved its worth last fall. This spring we informed you about our software solutions at the conference again. You could follow our presentation live on "Storage Architecture Day", May, 12th.
The conference was held on three days, each with a different topic:
03/10: Open Source Storage Day
04/20: Storage Performance Day
05/12: Storage Architecture Day
Information about the conference is available on the storage2day website.
Storage: Under the Sign of Digital Transformation
05/11
"Storage: Under the Sign of Digital Transformation" was the title of the joint digital event organized by speicherguide.de and it management. In our presentation "Cloud/object storage protection under the microscope", we explained what data loss risks come with cloud and object storage. We presented solutions to minimize these risks, to prevent future threats and to guarantee fast data recovery.
You can find more information about the event here.
Webinar with Object Matrix
03/17
In this webinar with our new partner Object Matrix we showed you how to set up an efficient data tiering with PoINT Storage Manager and MatrixStore. We explained how you can benefit the most from MatrixStore's security features, its scalability and flexibility, integrating it as an archive storage with the data management software PoINT Storage Manager.
Channel Live Virtual
03/03 - 03/04
Channel Live took place in spring 2021 as an online platform for exchange and networking. Thank you for visiting us at our virtual booth with our partner Mercia.
Data Storage Virtual Conference
02/24
The digital Data Storage Conference provided information on current developments and new solutions in the areas of enterprise storage and cloud data management. Our presentation focused on the advantages and disadvantages of object storage systems. We showed how to secure object storage against data loss efficiently.
For more information, please contact us at sales@point.de.
Live Demo: Replication and Migration of Files and Objects in S3 Buckets
01/26
If you rely on object storage you are confronted with the question of a suitable security concept for large volumes of data. Our new software product PoINT Data Replicator enables replication and migration of files or objects to a S3 Cloud/Object Storage. Thus, the replication can e.g. be performed as S3-to-S3 object replication between any S3 capable source and target buckets. In our live demo on 26th of January at 4 pm CET we will show you how replication with PoINT Data Replicator works and how our software supports you in implementing hybrid and multi-cloud approaches for data protection.