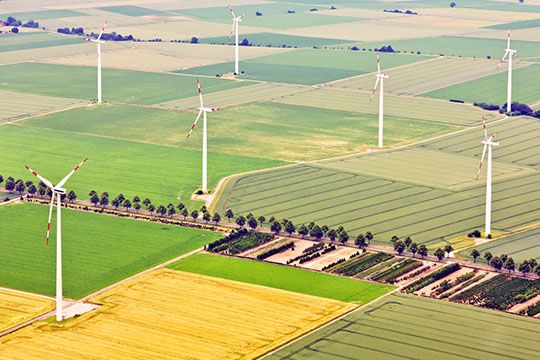 If software and hardware have one thing in common, it's that they both need to perform as efficiently as possible. But in reality, businesses don't just strive to make optimal use of individual IT components: rather, they want to holistically optimise their infrastructure, unlocking higher performance and more capacity at an affordable price. This kind of optimization also means making use of storage systems as efficiently as possible. Storage should be scalable within a business' infrastructure. This is important in order to keep up with the load on file systems, for example. Moreover, storage should be secure, flexible and – ideally – cost-effective.
In short, IT managers are challenged to do more with less. However, with the right data management strategy, optimizing your infrastructure becomes easy. Potential solutions include Hierarchical Storage Management (HSM) or Information Lifecycle Management (ILM).
Optimizing Infrastructure by Relieving the Load on Primary Storage
From a business perspective, data is a critical raw material, often stored in large quantities according to a business' own rules. This often results in overloaded primary storage systems, overly long backup times and excessively high storage costs. HSM and ILM, however, allow businesses to easily lighten the load on primary storage. For example, automatically transferring and archiving inactive data on more suitable storage systems will free up the primary systems significantly. This allows businesses to make optimal use of their entire infrastructure by better accounting for the lifecycle of data. Businesses usually determine the stages of this lifecycle using user access records or the age of a file.
"If businesses want to optimize their storage infrastructure, they should be applying and implementing ILM concepts. Only then will they be able to see their actual needs and where there is still potential for optimization," says Gundolf Gremler, Technical Lead at PoINT.
Optimizing Infrastructure with HSM and ILM
PoINT Storage Manager software automatically implements HSM, ILM, migration, policy-based migration and archiving. This makes it the ideal solution for quickly and easily optimising business infrastructure.
As provided for under an HSM strategy, PoINT software uses a multi-tiered storage architecture to move inactive data from primary to secondary storage systems, either to archive it or simply to store it on a more efficient system. It also enables ILM by managing data in accordance with custom rules and file lifecycles. Files are protected throughout their lifespan by WORM functionality and retention management.
The PoINT Storage Manager enables transparent read access for all supported source systems. Meanwhile, users and applications work just as they used to. They carry on without having to make any changes. For businesses, though, a few things do change: they save time, reduce costs, free up space, increase speed and optimize their resources to create a future-proof infrastructure.