PoINT Storage Manager
The Data & Storage Management solution for migration and archiving of unstructured data to secondary and archive storage in a tiered storage architecture. PoINT Storage Manager is independent of specific storage system manufacturers or technologies. This creates flexibility and investment protection.
PoINT Archival Gateway
The solution for Big Data Storage. PoINT Archival Gateway provides a scalable and high performance S3-based object storage. The software solution stores and manages huge amounts of data on tape and optical libraries.


ReiseBank AG: Future-proof storage infrastructure with PoINT Storage Manager
By archiving cold data efficiently and automatically with PoINT Storage Manager, ReiseBank AG is noticeably reducing primary storage loads and backup volume. The new storage infrastructure is both future-proof and flexible. "We are especially relaxed about rising data volumes now," says Hans Hohenwarter, head of system operations at ReiseBank AG. "The PoINT Storage Manager has us well equipped for the future and we can counter the rising costs, too."
PoINT blog about technical and storage know how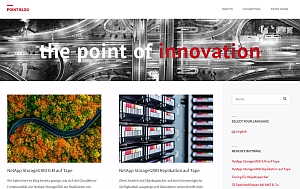 In our new blog we will show you how to make the most of our software by integrating it optimally into your storage infrastructure and configuring it according to your individual requirements. We inform you about how to use our products in innovative storage concepts and discuss different storage technologies.
We start with a discussion about how to use tape as object storage in a tiered storage architecture. Read more here.
PoINT Archival Gateway Compact Edition: Tape-based S3 Object Storage for installations in a single-digit PB range
Magnetic tapes are often regarded as outdated storage media. However, given the enormous growth of unstructured data, they prove their future viability. Due to the specific properties of this technology, its integration into storage infrastructures faces great challenges. PoINT Archival Gateway offers a scalable S3 Object Storage approach for storing object data on tape, to meet these specific requirements.
PoINT Archival Gateway supports up to eight tape libraries for the storage of several 100 PB. The Compact Edition is an economical solution for the S3 object storage of data on tape for those customers whose storage requirements achieve only a single-digit PB range. Aside from this, the functional range of the Compact Edition is identical with that of the large version.
Find out more about the full functional range of our software in the new Technical White Paper.
PoINT celebrates its 25th anniversary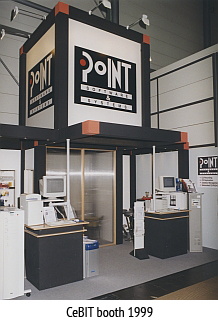 The history of PoINT begins as early as 1985, where the PoINT-team-to-be came together first at Philips' competence centre for optical storage media, then later at Digital Equipment (DEC) GmbH.
Here, the team were already developing innovative software products for archiving data on optical storage media, making a significant contribution towards the standardisation of optical technology. In 1994, PoINT spun off from Digital Equipment.
From 5 December 1994, it continued under the leadership of its key employees as an independent company, PoINT Software & Systems GmbH. PoINT stands for innovative, stable software; for a focus on our customers; and for reliable service.
Thank you for your loyalty! We look forward to many more years of forward-looking storage products and designs.
Up-to-date Technical White Paper ready for download

PoINT Storage Manager and PoINT Archival Gateway present themselves in a new guise: The new Technical White Papers are now available, with a fresh design, succinct information and clear illustrations.

You find the White Paper for PoINT Storage Manager here and the White Paper for PoINT Archival Gateway here.
Multicloud integration with PoINT Storage Manager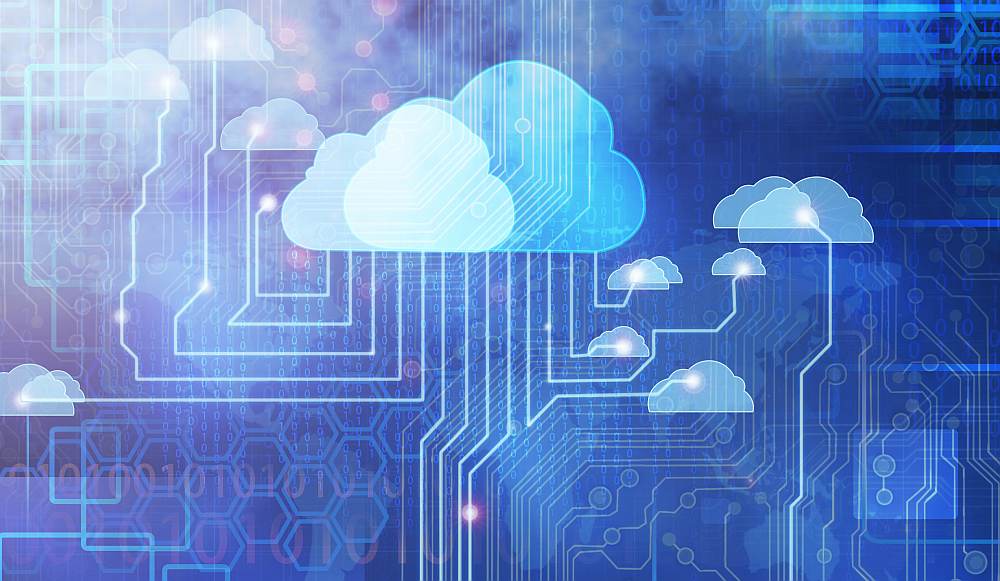 When it comes to the integration of cloud services for enterprises, Multicloud quickly gets into the spotlight. A single provider of cloud services is usually not sufficient for the specialized requirements. Multicloud produces many benefits: Combining offers from different service providers creates independence, flexibility and reliability.
PoINT Storage Manager helps you to easily integrate several cloud storages into your storage infrastructure: It is compatible with all current off-premises solutions and can seamlessly integrate e.g. Amazon AWS and Microsoft Azure. So you profit by the advantages of PoINT software and its reliable Information Lifecycle Management. At the same time you fully utilize the flexibility that Multicloud offers you – for an all-around optimized storage process.
PoINT Storage Manager 6.4: "User Controlled Archiving" offers more flexibility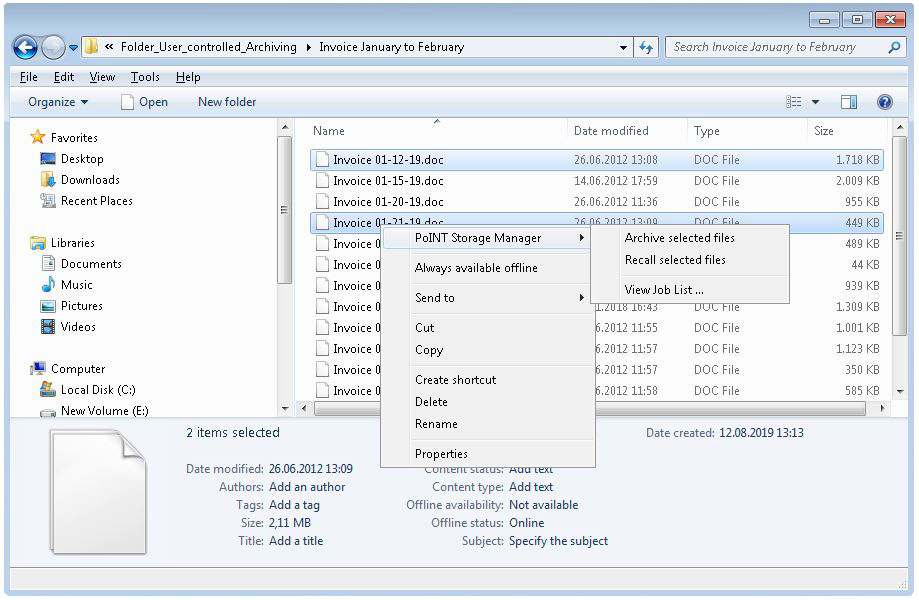 PoINT responds to numerous customer requests by embedding the new feature "User Controlled Archiving" into PoINT Storage Manager. Data archiving so far resulted from policies specified by the administrator. From now on it can be initiated manually by the departments themselves, via the familiar user interface of the Windows Explorer and within a framework of rules provided by the administrator. So even though the new feature allows "User Controlled Archiving", it is the administrator who keeps the process in hand.
For further information see here.
Newsletter
Partner