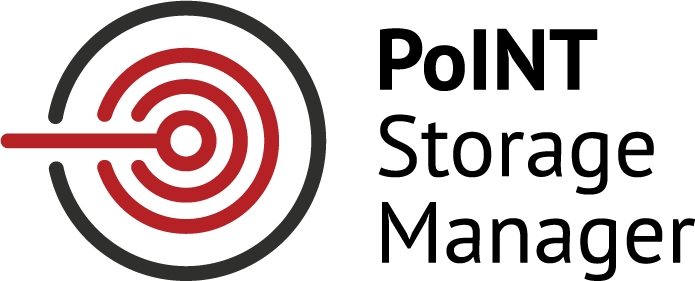 PoINT Storage Manager
Data & Storage Management solution for migration and archiving of files to secondary and archive storage systems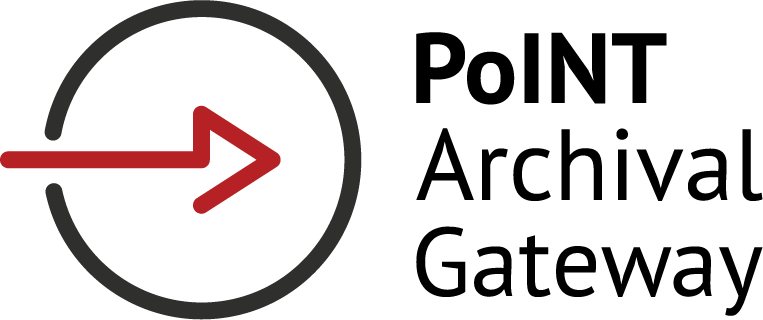 PoINT Archival Gateway
Scalable and high-performance S3 object storage solution for storing huge amounts of data on tape media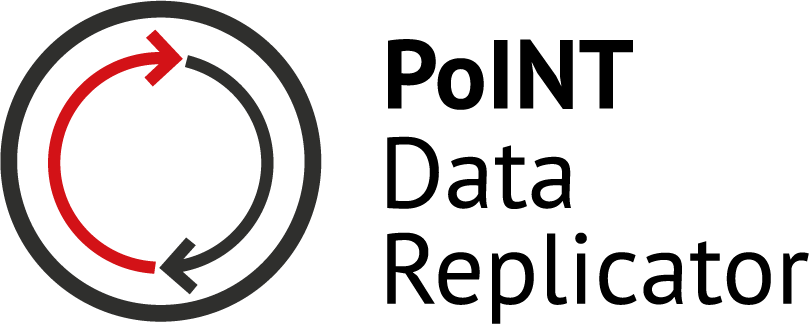 PoINT Data Replicator
Software solution for replication of file systems and objects in an S3-based cloud/object storage
PoINT at events in 2023 fall
We all look forward to interesting trade shows and conferences in the coming months. We will be happy to welcome you to our booths and presentations!
09/26 – 09/27: storage2day, Frankfurt
10/10 – 10/12: it-sa, Nuremberg
10/18 – 10/19: KOMMUNALE, Nuremberg
11/12 – 11/17: SC23, Denver
Detailed information can be found here on our website.
Tape Storage Council Market Report 2023

The Tape Storage Council's Market Report clearly shows how important the storage medium tape will remain in the future: Data storage on tape is currently the most economical and environmentally friendly storage technology. It therefore plays a key role in secondary storage for the large volumes of data from Big Data, AI and Machine Learning. For background and forecasts, see the Tape Storage Council Market Outlook 2023.
Our S3-to-Tape solution PoINT Archival Gateway supports users to efficiently use the potential of tape technology. We will be happy to advise you individually!
"True Immutable Tape Backup" with PoINT Solutions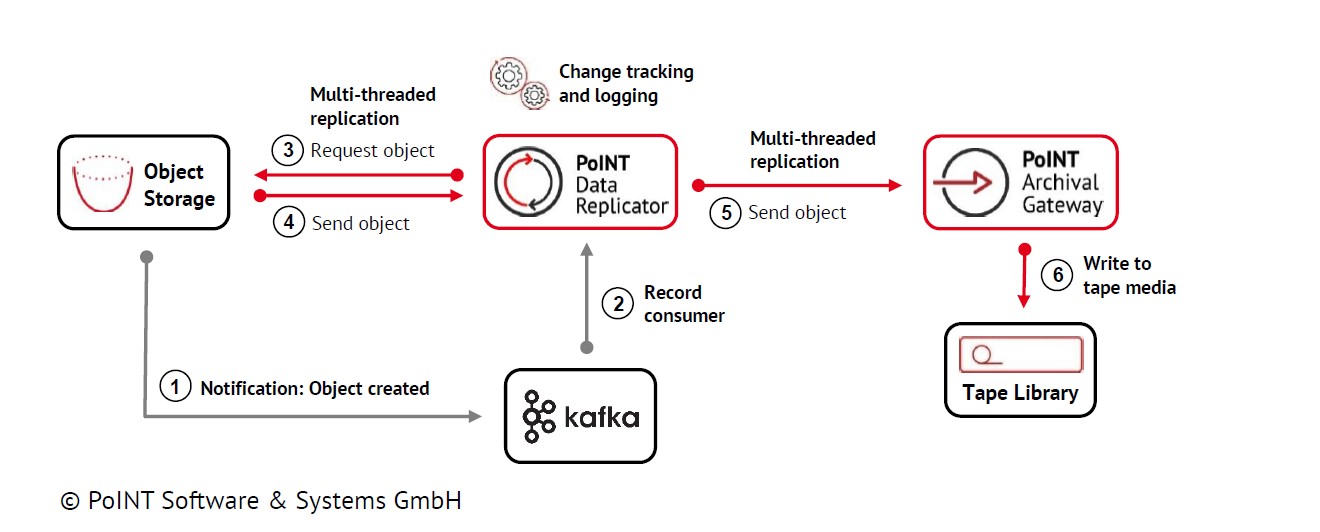 With a "True Immutable Backup" on tape, our solutions PoINT Archival Gateway and PoINT Data Replicator offer a high level of security in case of a ransomware attack. In addition to the tape-specific Air-Gap, you benefit from numerous software features such as Object Lock, Versioning, Retention Management and optional WORM protection of the media.
When restoring data, the "Snapshot Restore" function allows data to be restored at a selectable point in time and with an uninfected dataset.
We will be happy to answer your questions personally! Contact us to schedule an appointment!
PoINT Blog: Bucket Creation with PoINT Archival Gateway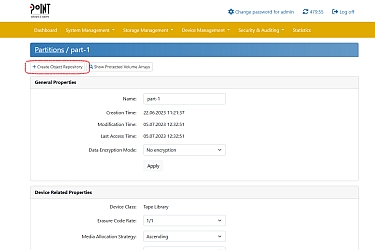 In the "How To" category of PoINT Blog you will find instructions for configuration and particular features of our software.
In the current article we present the three options PoINT Archival Gateway offers to create an object repository respectively a bucket.
Legally Compliant Archiving in the Healthcare Sector: PoINT Storage Manager in Use at Diakonie in Südwestfalen gGmbH

With PoINT Storage Manager, Diakonie in Südwestfalen gGmbH archives, among others, data of surgical robots, from X-ray PACS and mammography screening in a legally compliant way in the long term. Our software automatically moves the data to the archive storage level, where the long-lived and cost-effective storage medium tape is used. At the same time, PoINT Storage Manager ensures fast and transparent access to the data for the doctors – essential for reliable medical diagnostics.
Further details about the implementation of PoINT Storage Manager and the infrastructure optimization at Diakonie in Südwestfalen can be found in our current Case Study.
Newsletter
Partner