PoINT Storage Manager
Enterprise Edition
PoINT Storage Manager is an archival software which maintains a tiered storage architecture and migrates and archives inactive data to suitable secondary storage. This intelligent data and storage management software is independent of a specific technology or manufacturer and supports hard disk, tape, optical, cloud storage and object storage. Users can implement a hybrid cloud storage infrastructure using storage technologies optimally and optimizing the storage infrastructure.
PoINT Storage Manager
Archive Edition
PoINT Storage Manager - Archive Edition is best suited for HSM archiving from Windows NTFS based storage systems. As archival storage HD NAS systems, optical libraries and tape loaders are supported. Also this edition is manufacturer independent since storage systems of all established manufacturer can be used.
PoINT Storage Manager
Migration Edition
A storage migration is necessary when storage systems become obsolete or when support contracts are expiring. To ensure uninterruptible business operations and workflows during a storage system migration PoINT offers a Migration Edition of PoINT Storage Manager. The "old" storage system can be changed against the "new" system even during running operations, all within the scope of a unique file system migration.
Industry 4.0 makes data to a valuable resource
Productions should be quick and error-free. The revolution "Industry 4.0" even wants to be better. The aim: a self-organized production process by a closer communication between human and device. The car industry tests such an optimized process partially with recreated assembly lines in virtual reality. As a result engineers want to transmit individual work steps without errors. But what happens at this point?
Data growth! These data are not only a valuable resource. The handling is also a challenge because the data require a reliable protection and a suitable preservation. Key terms: "missing archiving and overloaded expensive primary storage". Like Industry 4.0 PoINT Storage Manager optimizes data management and also works automatically.
Implement the 2018 EU data protection regulation (EU GDPR) with PoINT Storage Manager
From May 25, 2018, businesses holding personal data belonging to European citizens must comply with the new European regulations on data protection (General Data Protection Regulation). Specifically, after this date, businesses must apply a standard methodology for protecting personal information against unauthorized changes or unforeseen loss.
Companies should therefore use a technical solution which meets these new requirements. The PoINT Storage Manager (PSM) does so with features such as WORM functionality, which prevents undesired changes to data. The software also offers protected archiving thanks to integrated AES encryption.

The PSM's retention management functionality not only helps meet compliance demands (such as retention periods) but also enables wide-ranging file management, including targeted deletion of individual files once the retention period expires.
Personal data is all information which can be assigned to an individual: everything from bank account statements to X-ray images. Companies which fail to comply with the new regulation can expect to be fined.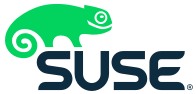 SUSE Enterprise Storage certified for PoINT Storage Manager
The intelligent, software based storage solution SUSE Enterprise Storage can now be configured as archive device within the multi-tiered storage architecture of PoINT Storage Manager.


Newsletter
Partner