PoINT Storage Manager
The Data & Storage Management solution for migration and archiving of unstructured data to secondary and archive storage in a tiered storage architecture. PoINT Storage Manager is independent of specific storage system manufacturers or technologies. This creates flexibility and investment protection.
PoINT Archival Gateway
The solution for Big Data Storage. PoINT Archival Gateway provides a scalable and high performance S3-based object storage. The software solution stores and manages huge amounts of data on tape and optical libraries.


Archive-as-a-Service combines Wasabi Hot Cloud Storage with PoINT Storage Manager
Euroson America, Inc., the North American distribution partner of PoINT Software & Systems, offers a new Archiving-as-a-Service solution combining Wasabi Hot Cloud Storage with PoINT Storage Manager, enabling organizations to archive cold data to the cloud at a fixed monthly cost. With the help of PoINT Storage Manager inactive data is automatically and transparently archived to cloud storage, providing a native WORM file system and retention management.
"Euroson has done a tremendous job bringing together two leading solutions as a service, creating a win-win solution for their customers to optimize their data archiving with a strong price/performance model" said Jennifer Kula, VP of Alliances and Channels for Wasabi.
For further information see here.
PoINT Storage Manager 6.4: "User Controlled Archiving" offers more flexibility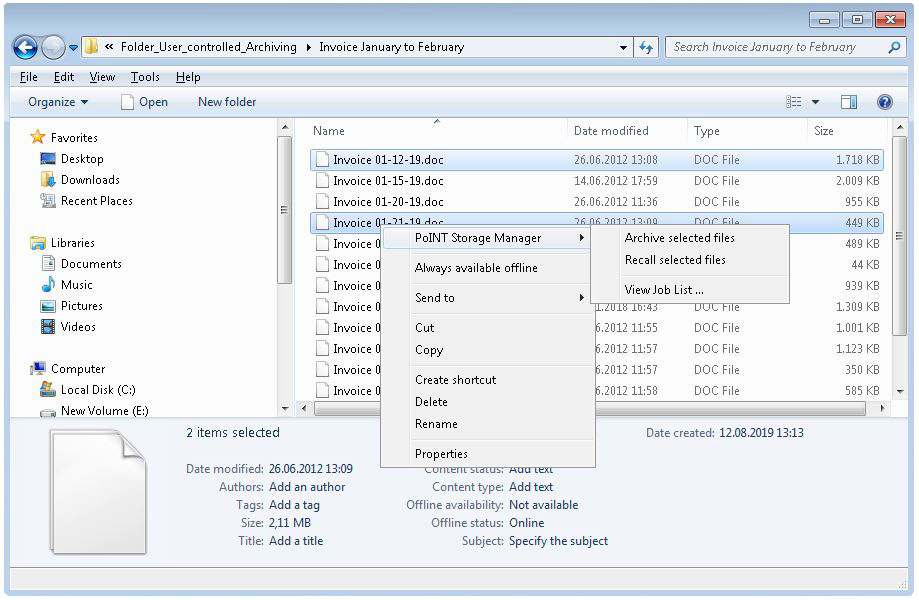 PoINT responds to numerous customer requests by embedding the new feature "User Controlled Archiving" into PoINT Storage Manager. Data archiving so far resulted from policies specified by the administrator. From now on it can be initiated manually by the departments themselves, via the familiar user interface of the Windows Explorer and within a framework of rules provided by the administrator. So even though the new feature allows "User Controlled Archiving", it is the administrator who keeps the process in hand.
For further information see here.
SIXT revs up with the PoINT Storage Manager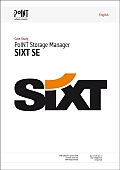 To optimize storage and its costs, SIXT uses PoINT Storage Manager. It outsources rarley used and unstructured data from primary to secondary storage through automated file tiering.
"The PoINT Storage Manager (PSM) reliably fulfills our requirements, so we are very satisfied with the software" said Stefan Kerber, Head of Data Centre Management at the mobility service provider SIXT SE. "The PSM provides access to data for users also outside of the data center."
Compliance in teaching and research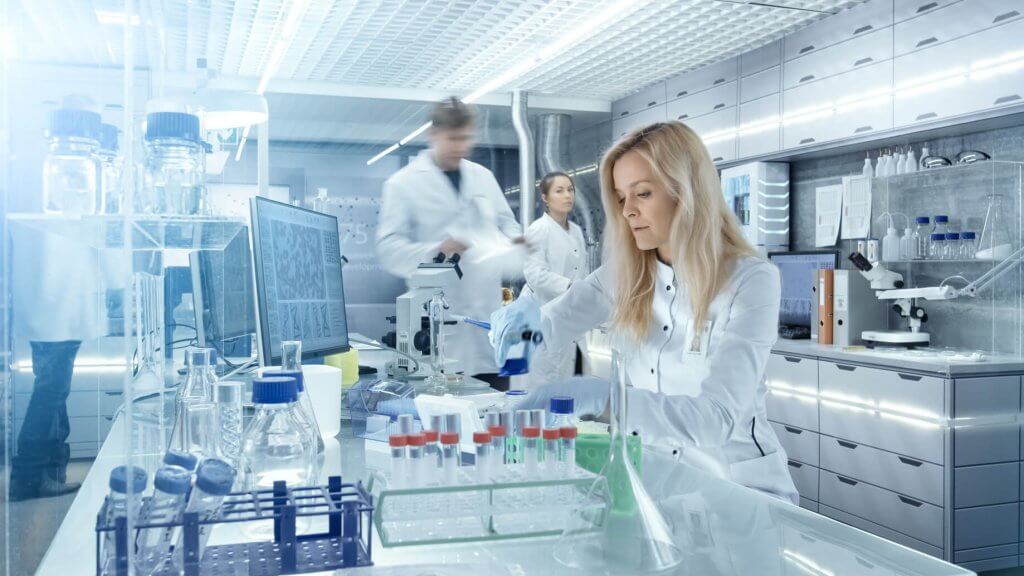 Be it scientific studies or measurement results, data used for teaching and research must above all be protected and accessible for long periods of time. This is because these often large volumes of data tend to be unique – and therefore irreplaceable. As a result, capacity requirements and costs for data storage are usually very high. But this does not have to be the case. PoINT offers software solutions for exactly these kinds of scenarios.
The PoINT Archival Gateway is an object storage system that manages and protects huge quantities of data, saving up to 1 PB of data per day on systems such as tape libraries. Its S3 interface enables fast and easy integration into existing infrastructure.
The PoINT Storage Manager is an HSM/ILM solution which automatically archives data based on prespecified rules. It does so by moving this data from primary storage systems to archive storage, while using a range of methods to ensure that users can still access it.
Both products help to archive huge volumes of data and meet compliance requirements in the fields of teaching and research.
Use PoINT Archival Gateway to transfer data from S3 to tape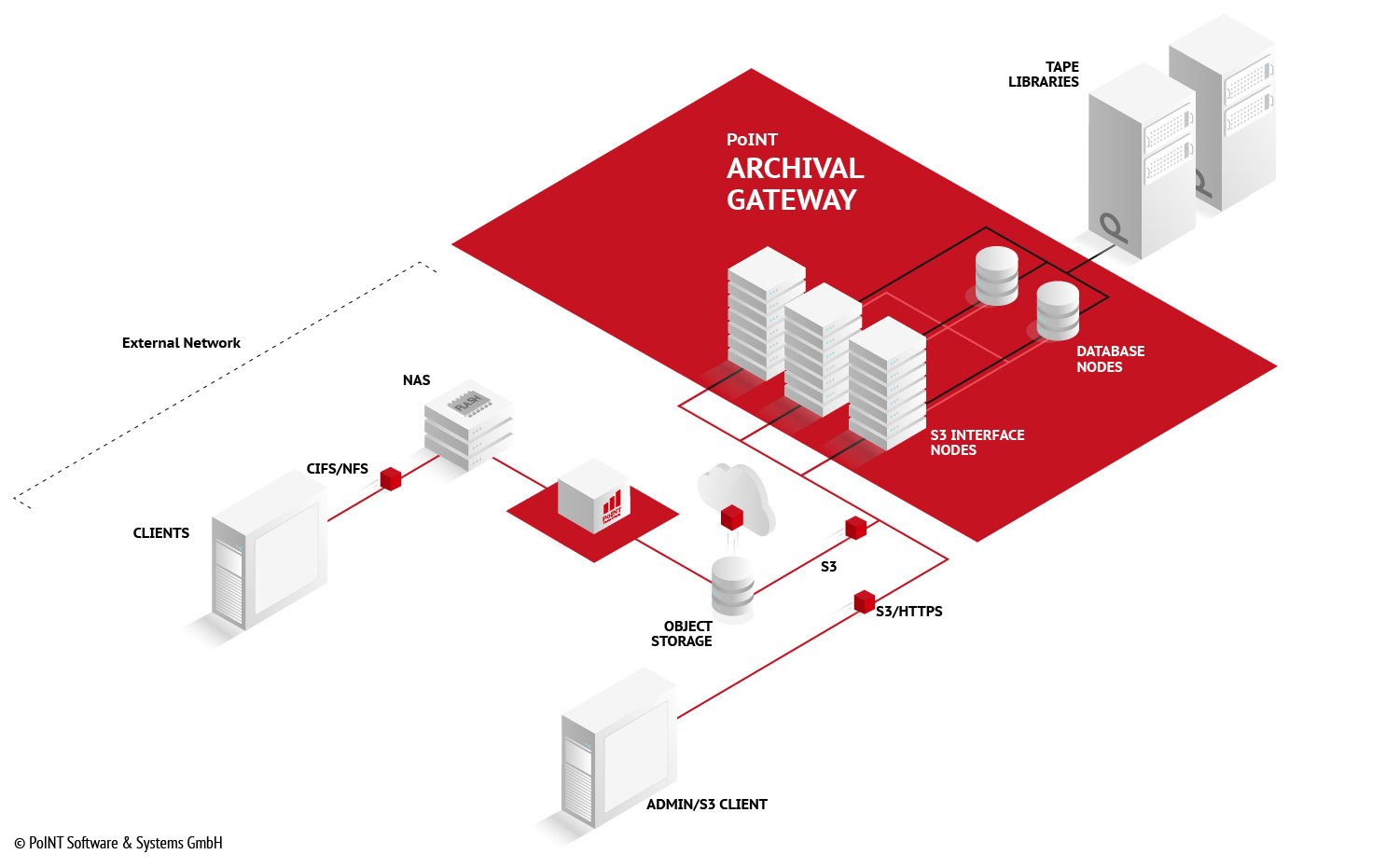 The PoINT Archival Gateway (PAG) software solution receives large volumes of data from S3-compatible systems and applications and stores it on tape and optical systems with high-performance. This software product is designed to manage hundreds of petabytes of data. At the same time it`s made for protecting these data against manipulation and inadvertent deletion using retention management and WORM functionality. Archived data are protected within using user-specified time constraints for making it easy to meet industry-specific compliance guidelines. Performance levels are also outstanding: the solution is capable of reading and writing over one petabyte per day.
3-2-1 backup strategie

Safe means safe. The "3-2-1 rule" says that companies should always keep three copies of all data on two different media systems, with one copy held externally. The PoINT Archival Gateway lets you implement exactly this strategy, as the software converts from one medium to another (including removable media for off-site storage) when copying from systems such as NAS drives or object storage systems to tape or optical drives.
Max Planck Institute is convinced - put software through its paces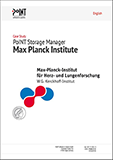 Prof. Dr. Mario Looso, Head of IT and Bioinformatics Facility at Max Planck Institute for Heart and Lung Research: "Following a test phase in which we tested the software under every scenario we could think of, we were convinced by its wide range of functionality and ease of use thanks to its clear, intuitive GUI. Other advantages included the PoINT Storage Manager's clear and easy-to-understand archiving and HSM rules, which can be modified and expanded as required."
PoINT Storage Manager amortized itself in the first year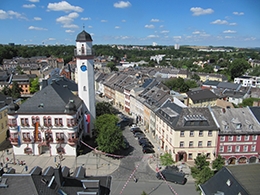 "As a result, the PoINT Storage Manager does exactly what we want, transparently moving more than two-thirds of the total data off our primary storage units. No alternative came close, since the biggest advantage with PoINT Software is that the user doesn't even notice all of this." Gerd Schmidt, Head of Technology at the Hof local authority. Also advantageous: The introduction has already amortized itself in the first year with regard to operating, maintenance and investment costs alone.
Newsletter
Partner