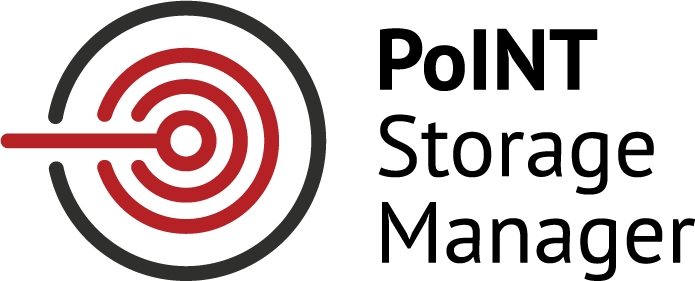 PoINT Storage Manager
Data & Storage Management solution for migration and archiving of files to secondary and archive storage systems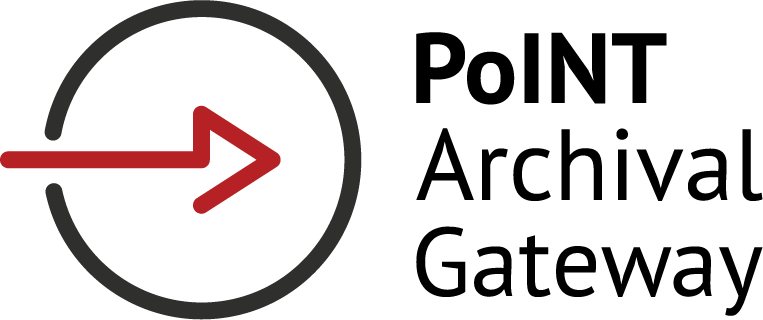 PoINT Archival Gateway
Scalable and high-performance S3 object storage solution for storing huge amount of data on tape media
PoINT Data Replicator
Software solution for replication of file systems and objects in an S3-based cloud/object storage
PoINT Data Replicator: File and Object Replication to S3 Buckets
With the new PoINT Data Replicator PoINT Software & Systems responds to the growing popularity of object storage systems and the related questions of data protection. The "File-to-Object" function of the software solution enables the replication of files stored in file systems to a cloud/object storage. The "S3-to-S3 Object Replication" ensures data protection in the context of hybrid or multi cloud approaches by replicating S3 objects including metadata between any S3-capable source and target buckets.
For more information, see here.
PoINT Storage Manager 6.5: Expanded functionality at all levels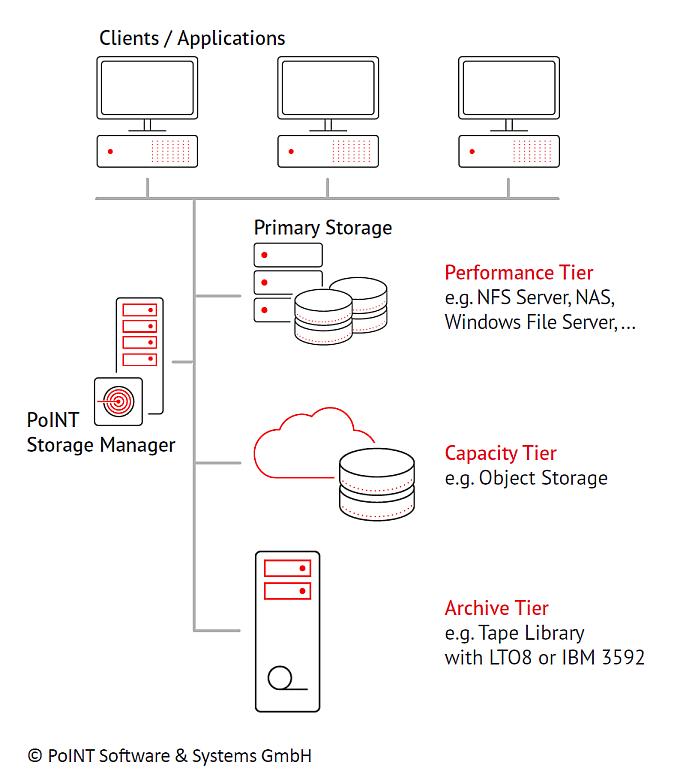 The new version 6.5 of PoINT Storage Manager provides expanded functionality of our HSM/ILM and archiving software. The newly developed archive file system supplies the user with additional options for file archiving: For examples, file permissions are taken into account in the archiving process.
The new version of the software allows the seamless integration of Linux-based systems into a tiered storage architecture, as well as the configuration of object-based storage in the capacity tier. PoINT Storage Manager 6.5 also supports IBM Jaguar drives. Moreover, it offers certification for the latest versions of the Cloudian HyperStore and Hitachi Content Platform (HCP).
You can find more information about the functional scope of PoINT Storage Manager 6.5 here.
Webinar: "Tape Integrated Object Storage as an Active Archive"
PoINT joined the Active Archive Alliance in June 2020. Together with Shawn Brume (IBM) and Rich Gadomsky (FUJIFILM), Thomas Thalmann explains in this webinar how tape libraries can be integrated as object storage into the storage infrastructure, for the purpose of active archiving. You can view the webinar "Tape-Integrated Object Storage as an Active Archive" here on the Active Archive Alliance website.
PoINT LIVE

With our webinars we would like to present you our software solutions not product- but topic-oriented.
01/26 4 pm CET Live Demo: Replication and migration of files and objects in S3 Buckets - register here
You can find our recordings here.
PoINT Archival Gateway supports IBM Jaguar drives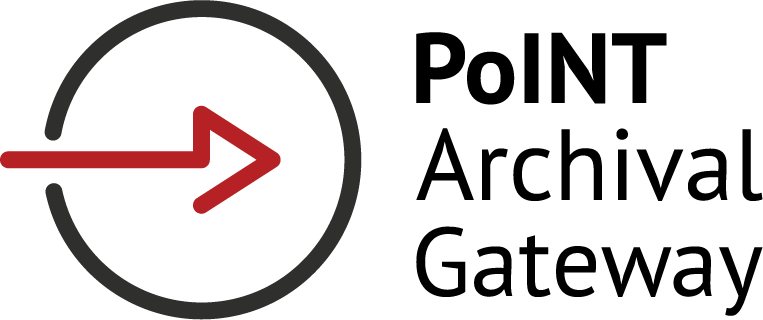 Version 2.1 of the tape-based S3 Object Storage software solution PoINT Archival Gateway now also supports the IBM Libraries TS3500/TS4500 with LTO drives as well as with the models of the IBM 3592 series. Read more here.
Newsletter
Partner