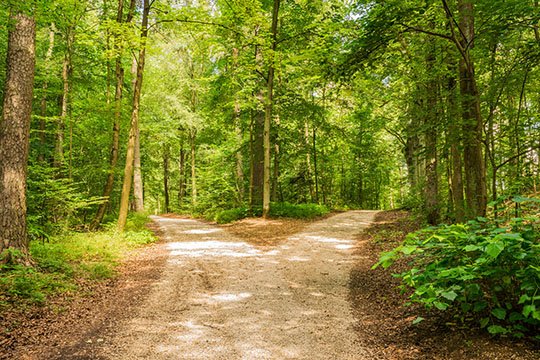 Freedom of choice. No changeover costs. Total flexibility. Is this what it's like to work with your storage infrastructure? No? Well, it can be. The answer: vendor independence. Independence means having software and hardware work together no matter who created them. Needless to say, it makes IT managers' lives much easier. Compatibility between solutions created by different manufacturers usually has to do with independent standards. It offers flexibility and protection for investments. But standardization is not yet the rule, which means that software and hardware often fail to work together in all systems. Still, there are exceptions: some solutions do support all current standards.
For example, if a company uses storage management software which supports storage systems independently of any specific technologies, it can easily fulfil all kinds of special requirements. Acquiring and replacing components becomes much easier, too. And high availability and scalability become child's play. If needed, they can connect to other systems and technologies to create a flexible storage infrastructure.
How to Achieve Vendor Independence
Independence from vendors is beneficial not just for your primary storage tier, but also your secondary tier. Businesses want to avoid having to customize their storage systems on each level individually. To do so – to achieve total independence in terms of the hardware and functionality available to them – they need a software solution that grants them this independence. A range of connectors are then available to link these different systems together.
However, another route to independence can be to reorganise the hardware within your storage infrastructure to achieve the required flexibility. If this is what you need, then a Migration of storage systems is probably on the cards. This can include primary, secondary and archive storage.
By avoiding vendor lock-in, businesses reduce their migration costs dramatically and dismantle barriers to migration in general. Most importantly, they are not tied to specific providers. The most important way to achieve this is by complying with and making use of independent standards.
PoINT: The Road to Vendor Independence
The PoINT Storage Manager software is independent of any specific technology or manufacturer in terms of the storage systems it supports. Because of this, and because it can be assembled and customized in a modular fashion, it offers maximum independence and flexibility. Businesses can decide whether they need data and storage management software for two or three storage tiers, as well as what functionality they need, such as migration, replication and retention management.
A range of agents and connectors are available to provide support for all kinds of source and destination systems. Agents are available for all current source systems. Connectors are used to integrate destination systems (including private and public clouds, object-based storage, NAS, appliances, tape and optical storage).
When archiving data, PoINT uses standardized archive volumes (UDF containers) which can be ready by any operating system even without support from PoINT.
Whether you're migrating, reorganising or rebuilding your infrastructure, PoINT software supports all current storage systems and technologies, making it the perfect companion in data storage as you finally make your declaration of independence.