File-based Archiving with PoINT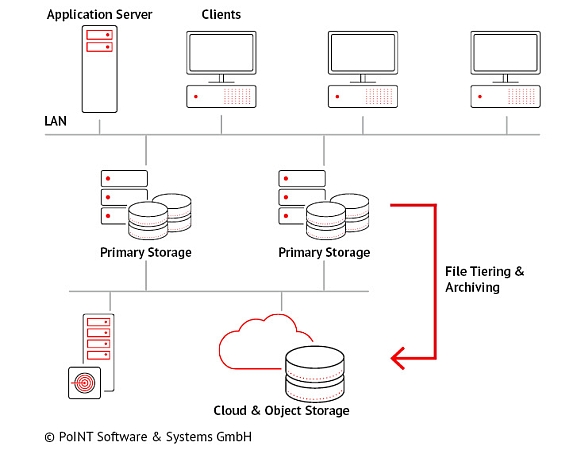 Automatic, cost-efficient archiving in line with compliance requirements.
Business data needs to be archived in line with specific rules and constraints. Among other things, this means that archived data must be protected against unintentional deletion or willful manipulation. The solution: The "archive tier" within a two-tier HSM (hierarchical storage management) solution forms a storage layer which prevents data from being changed or deleted within a given timeframe (retention period).
Archiving can also help to reduce the amount of data stored on primary systems, leading to significant reductions on backup load and to optimized, efficient use of primary storage. Archiving therefore achieves financial benefits by saving existing cost-intensive primary storage capacity or reducing the need for further expansion.
With the help of the PoINT Storage Manager – Archive Edition, you can realize revision-safe archiving in line with compliance requirements while reducing backup loads and avoiding costly expansions to existing storage.