The life cycle of data consists of four phases: The creation, the hot, warm and cold phase. Information Lifecycle Management (ILM) is a storage strategy that takes these four phases into account. ILM selects the appropriate storage tier and storage technology for each phase. The design of an effective ILM strategy is a major challenge, because data stored at lower storage levels should be available quickly when needed. It is also often subject to company-specific and legal compliance. This requires prudent data retention management. However, there is a solution that meets these complex requirements quickly and easily. We will show you how.
Information Lifecycle Management: Which data is stored when, where and how?
IT usually applies a scale from hot and active to cold and inactive data. The status of a data set depends on how often users and applications access this data. For hot data collection, it is advisable to store it on high-performance primary storage. All other data masses, however, should be moved to inexpensive secondary storage. According to the IDC study, data is considered to be no longer hot after 30 days on average and cold after a further 60 days. It is not uncommon for up to 80% of unstructured data to be on primary storage, but as inactive data it is completely out of place there.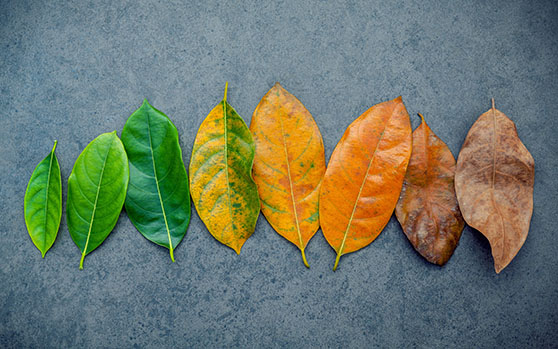 Data is undoubtedly an important resource that needs to be preserved. However, the appropriate location for storage must be determined. This should be done depending on the respective phase of life. Increasingly automated processes promote the already enormous growth of data and make data management even more difficult. So simply delete data? Is often not allowed! Manage it correctly? That is the solution!
For an efficient Information Lifecycle Management, companies create rules for the migration and archiving of their data. In this way, they efficiently manage the data masses and relieve overfilled primary storage.
Such a rule could be, for example: Move all office files that have not been accessed for six months to the next storage level - to less expensive storage systems with lower performance but more capacity. Everything that is on the second storage level and that users have not opened in another six months can be moved to the third level to archive storage (e.g. cloud/object storage, tape or optical).
Depending on the respective requirements, companies select the storage systems to store their data. They also determine the criteria for their ILM and create the rules based on properties such as age, access, file size and file type. Software then automatically controls the management across all storage tiers.
Data & Storage Management with PoINT Storage Manager
PoINT Storage Manager (PSM) makes it easier for companies to implement their ILM strategy. The transparent read access ensures that nothing changes for users and applications. Users can view and access the outsourced and archived data as before via the primary storage, even though their content is stored on the secondary storage. In addition, file access does not lead to renewed, unnecessary restocking. In addition, the PSM also enables administrative deletion of data, as required by law (such as the GDPR).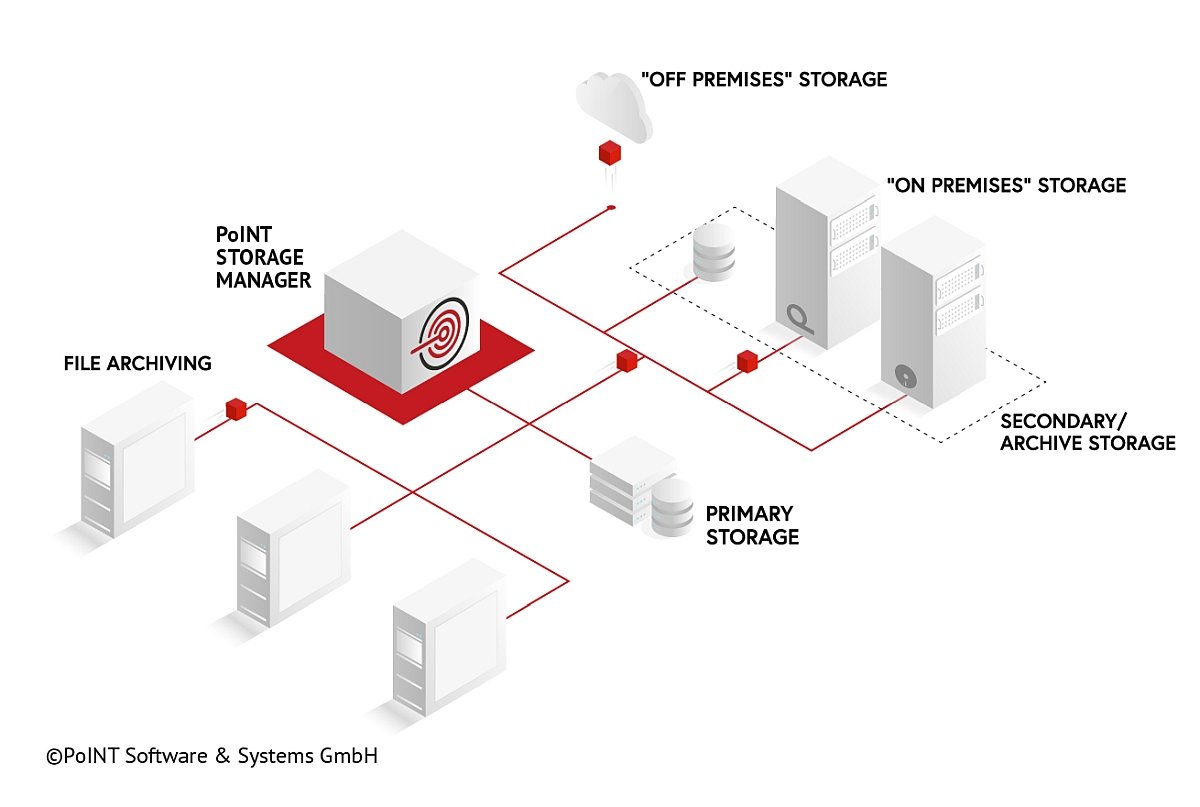 PoINT Storage Manager is a software which considers Information Lifecycle Management.
PSM works with a multi-level storage structure consisting of the components primary storage, secondary storage and archive storage. Companies working with PoINT software can use the most efficient storage systems on each storage level, since any common storage system can be used in combination with PSM.
An outstanding advantage of PoINT products is their vendor independence regarding the supported storage systems. This guarantees full flexibility for the ILM strategy and offers the possibility to create a hybrid storage infrastructure. Independent of the structure of the IT infrastructure, PSM protects archived files against manipulation or unintentional deletion by the WORM function and Data Retention Management. It thus supports compliance with legal and company-specific regulations. In outsourcing and archiving processes PoINT software attends companies during the entire life cycle of the file.
PoINT software supports companies to use their storage systems optimally. Gundolf Gremler, Technical Lead at PoINT: "If companies want to introduce an ILM concept, they can easily and efficiently put it into practice with PSM and its handy set of rules".