Cloud and object data require additional protection and reliable backup. Tape is the ideal backup and replication medium to store large amounts of data: It is particularly cost-efficient and offers a high level of security thanks to "Air Gap". PoINT Archival Gateway protects your data against loss by technical or human failure or by ransomware. Optional is the combination with PoINT Data Replicator, our solution for automated data replication via S3.
Backup of Object Data to Tape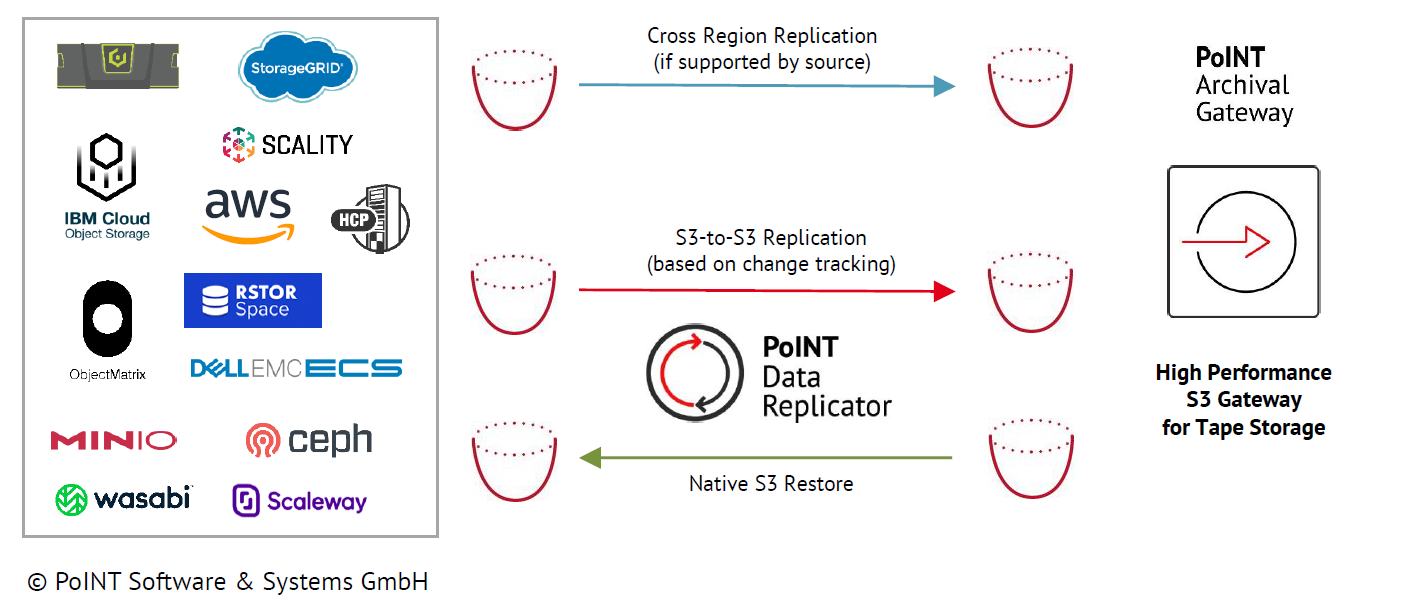 The tape-based object storage PoINT Archival Gateway serves as a target for backup or replication of your cloud and object data. Integrate tape as an additional S3 storage class seamlessly into your storage infrastructure with PoINT Archival Gateway and PoINT Data Replicator. You can access the backup data directly via the S3 interface of the solution. A time-consuming restore process is not necessary.

"With the PoINT Archival Gateway, we are replicating our archive data on tape, improving our data security. In the first three months, we backed up around 20 million objects in this way. Thanks to the standard interface, we can easily integrate the PoINT Archival Gateway into our existing storage infrastructure. By using tape as an additional S3 storage class, we have been able to massively improve our security design."
- Andreas Christen, Technology & IT Infrastructure Data of PostFinance AG
Continuous Object Replication with SQS and Kafka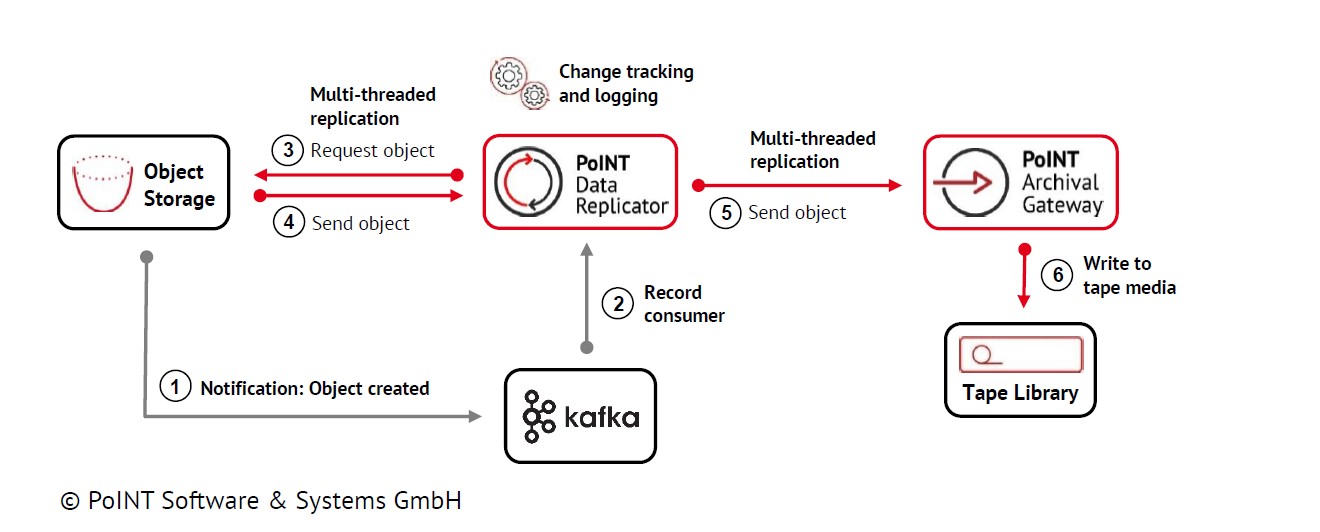 PoINT Archival Gateway and PoINT Data Replicator provide a scalable and powerful solution for backup and storage of data volumes in the order of several hundred petabytes. It is flexibly scalable and uses the standard S3 REST API to replicate and write data from cloud and object storage to tape. The solution also supports Amazon Simple Queue Server (SQS) and the Kafka service. This helps avoid long scan times when changes are made to an S3 bucket that is to be replicated.
Security through "Air Gap" and protection through Erasure Coding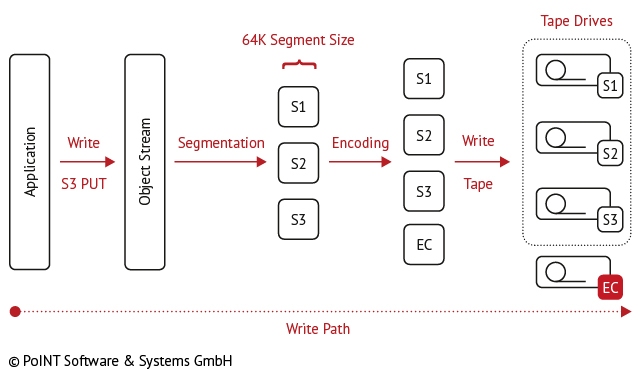 The replication of object data to an offline storage medium creates additional protection. There is no need to restructure the existing storage architecture, and thanks to the standardized interface, workflows are not disrupted. Due to the integrated erasure coding, the data to be backed up is distributed redundantly over several tapes. Thus, even a media error does not lead to a loss of data.
Properties
Integration of an additional S3 storage class
Object data backup directly to tape
Easy scaling of capacity and performance
Direct access to backup copy via S3 API
Data security through encryption
Redundancy through erasure coding on tape
Benefits and Advantages
Minimization of data loss risks
Low operating and energy costs
Protection against ransomware through "Air Gap"
Independence from storage system manufacturers
Investment protection through standards
Technical Information
Target Systems
Here you can find information for the target systems.
System Requirements
Here you can find information for the system requirements.